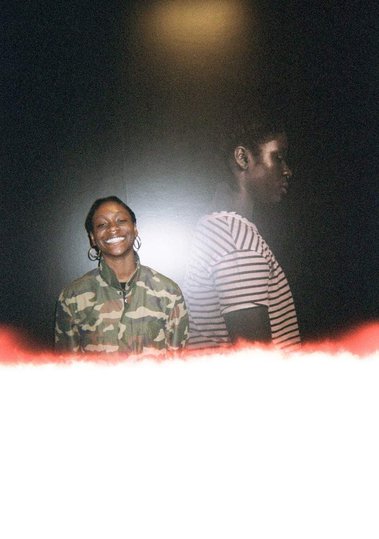 Award-winning artist, writer and curator, Anique Jordan, looks to answer the question of possibility in everything she creates. Working for over a decade at the crossroad of community economic development and art, Jordan's practice stems from and returns to the communities that inform it. As an artist, Jordan's work plays with the foundations of traditional Trinidadian carnival and the theory of hauntology challenging historical narratives and creating, what she calls, impossible images. She works across temporalities bringing historical data towards a contemporary analysis. This work creates space to reinterpret the archives offering a new and speculative vision of the future.
Jordan's curatorial practice centres around opening access points for engagement from new and unexpected audiences. She is interested in ways space and power operate within a curated site and how questions can shift and subvert depending on whose gaze is privileged. Jordan's curatorial work has been seen at the Art Gallery of Ontario where she co-curated the groundbreaking exhibition, Every.Now.Then: Reframing Nationhood with Andrew Hunter, at UCLA in California and Liberty Hall in Jamaica where she produced Song for the Beloved with Dr. Honor Ford-Smith, at NIA Centre for the Arts where she curated, The Marvelous are Here and as part of a site specific series, The Public: Land and Body.
Jordan has lectured on her artistic and community engaged curatorial practice as a 2017 Canada Seminar speaker at Harvard University and in numerous institutions across the Americas including University of the West Indies, MIT, University of Toronto and UCLA. She has received numerous awards, grants and fellowships, participating in residencies around the world and exhibiting in galleries such as Art Gallery of Guelph, University of Toronto, the Wedge Curatorial Project, Art Gallery of Windsor, Art Gallery of Ontario, Art Gallery of York University, Gallery 44, and Y+ Contemporary. She is represented in public and private collections nationally, including the Wedge Collection, Toronto Dominion Bank, and the University of Toronto.
In 2017 Jordan was awarded the Toronto Arts Foundation Emerging Artist of the year award, she recently completed a 2017-2018 artist residency at the University of the West Indies (Trinidad and Tobago) and was the 2018-19 Osgoode Hall Law School Artist-in-Residence. She is currently pursuing her MFA in Photography at RISD.
My responsibilities
I am responsible to create work that is accessible to the communities that informed it.

I am responsible to remember I did not come here alone. All that i have was fought for, my life is the result of struggle.

I am responsible for considering both elders and children in everything i say, do and make.

I am responsible for the materials I use. If i am adding more material to the world i must believe i have created something the world needs.

I am responsible for always remembering that my life as an artist is as much privilege as it is purpose.

Above image: Yannick Anton; Title page image: Leilah Dhore