The Feast- A gathering of 100 Black Wimmin Artists
Friday January 25, 2019
The Feast was a performative dining exchange seating 100 Black women and gender non-conforming artists and arts workers around an exaggerated table down the centre of the Art Gallery of Ontario. It is a communal action positioning Black wimmin creatives, knowledge holders and cultural producers at the centre of one of Canada's largest arts institutions. The intellectual and artistic labour of Black wimmin are largely absent from the Canadian art history canon, ushering the continuous urgency to name, further visualize and celebrate their contributions. This historical gathering represents a continuation in that tradition. Organized by the virtual community, Black Wimmin Artist, The Feast was our first in-person meeting since the collective developed in 2016. The group will also mark the 30th anniversary of Black Wimmin: When and Where We Enter, the first Canadian exhibition to exclusively feature the work of Black women artists organized by Diasporic African Womyn Art Collective DAWA.
The Feast was organized by the artists of the BWA advisory group: Kosisochukwu Nnebe, Najla Nubyanluv, Ojo Agi, Raven Lam, Sadora Asefaw, Setti Kidane and Anique Jordan.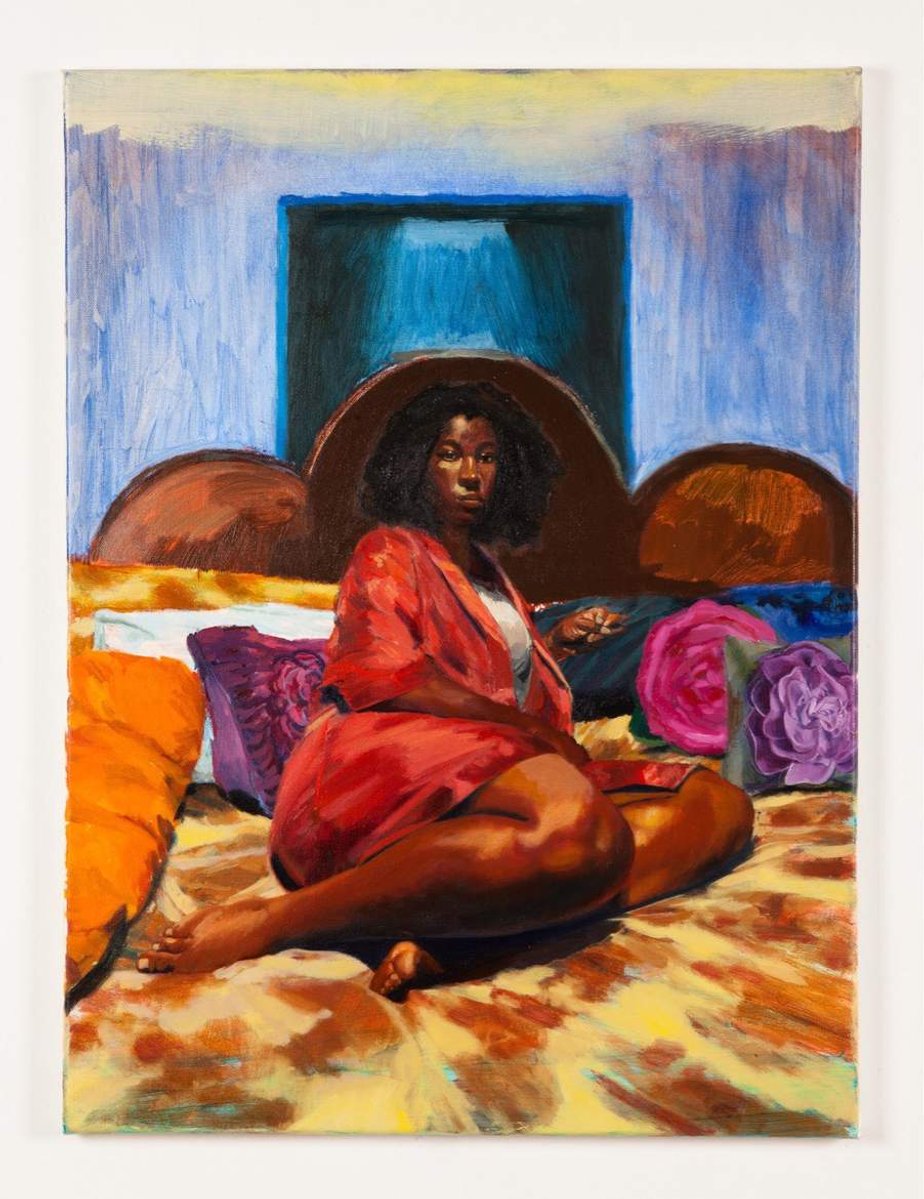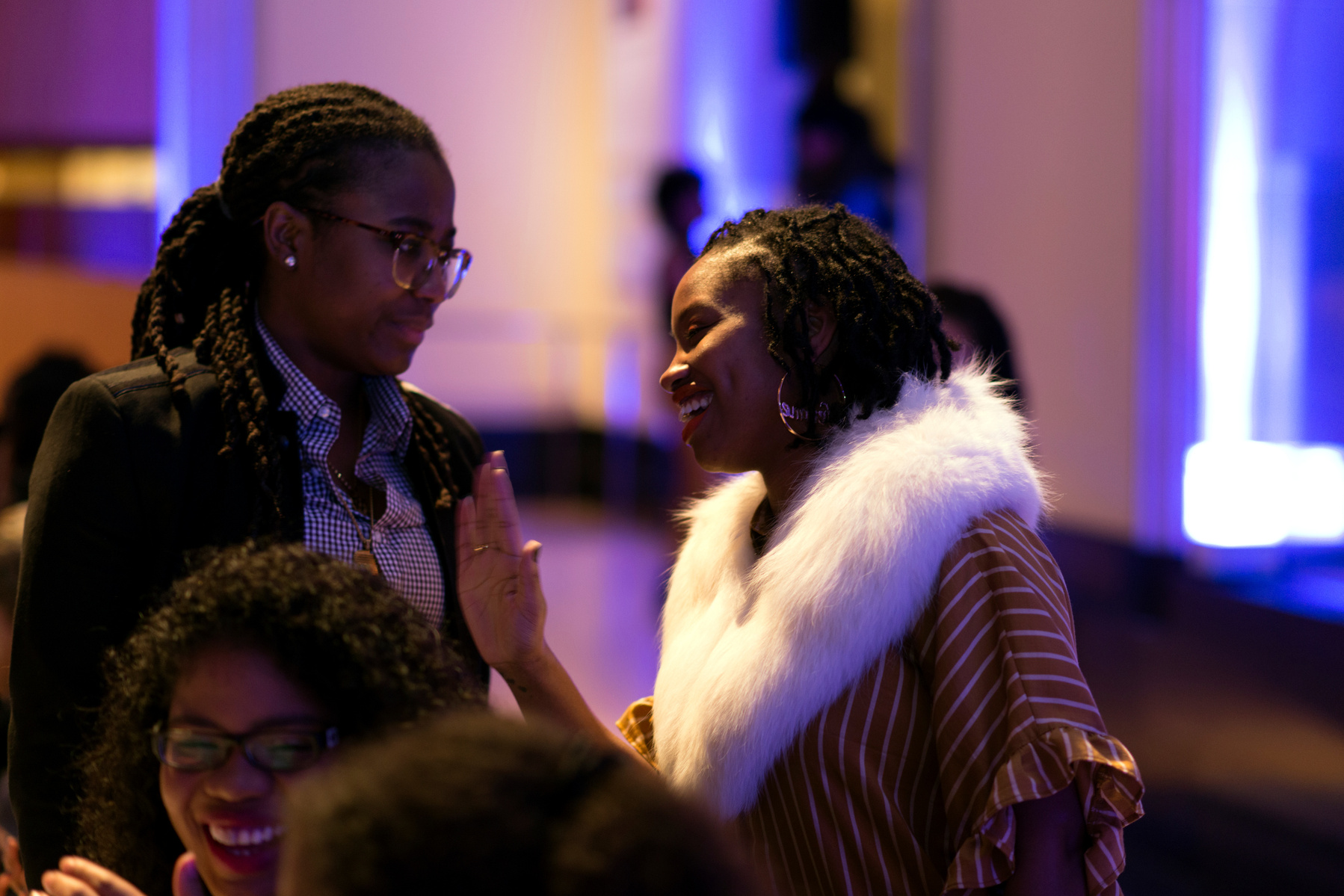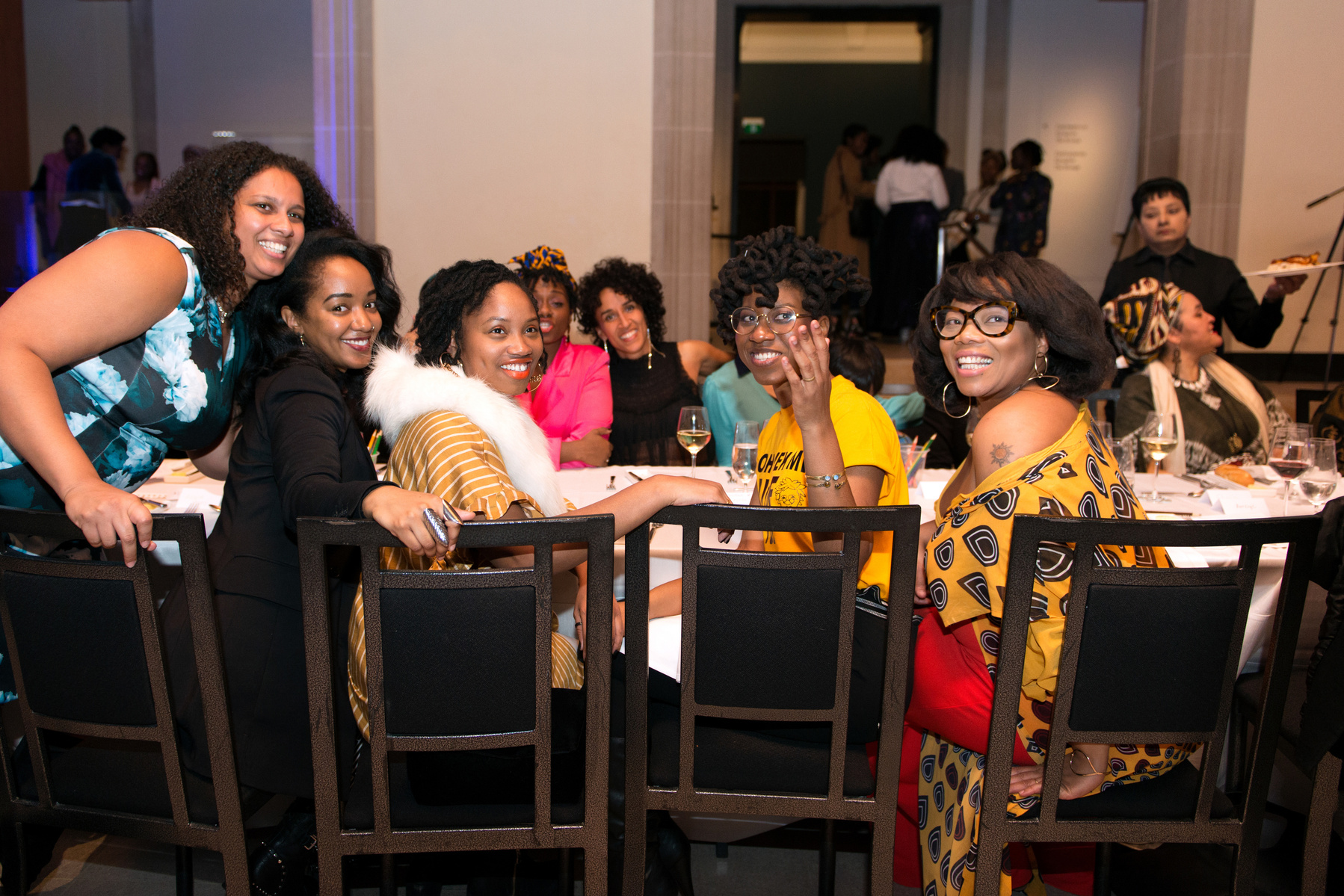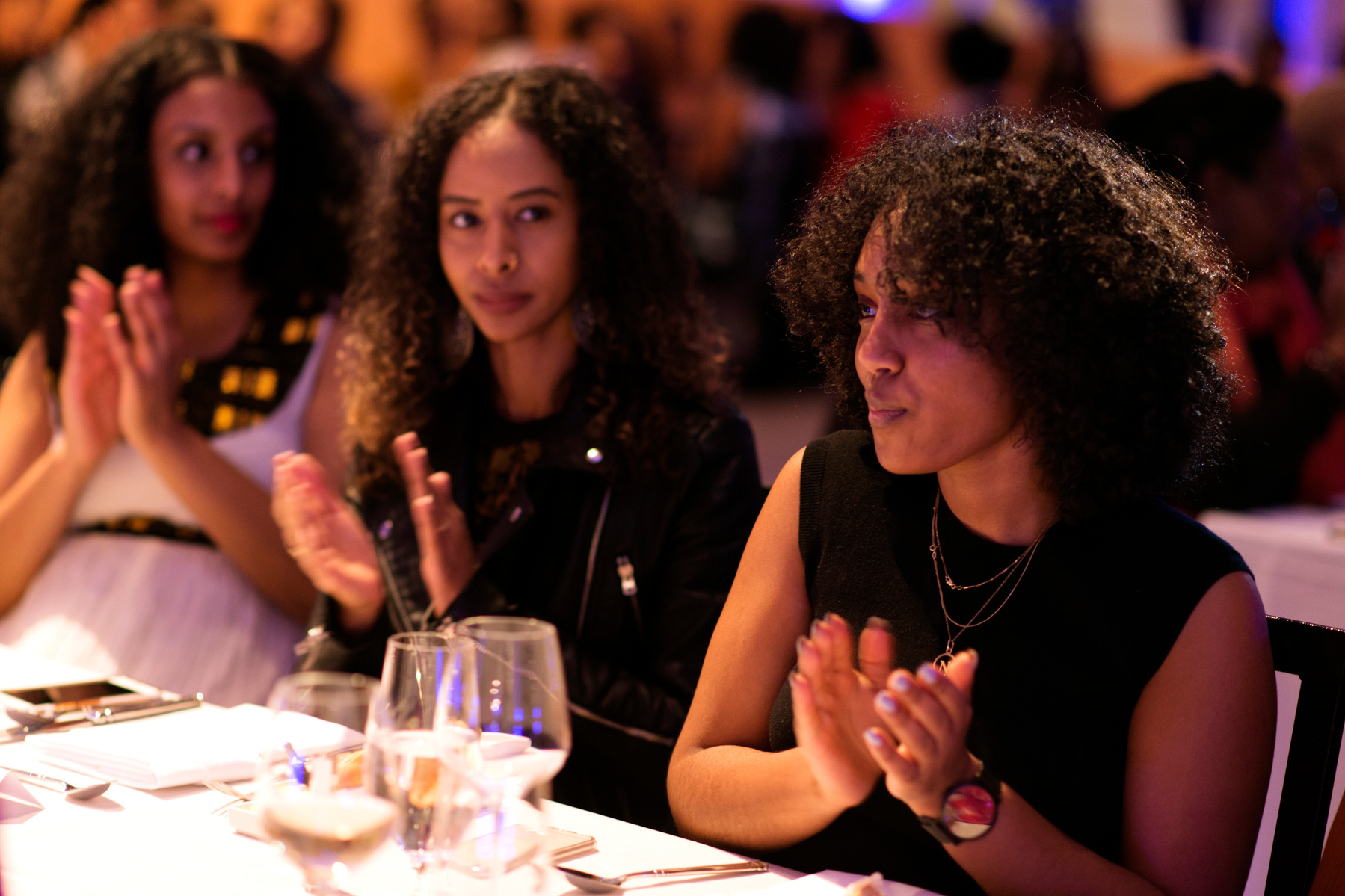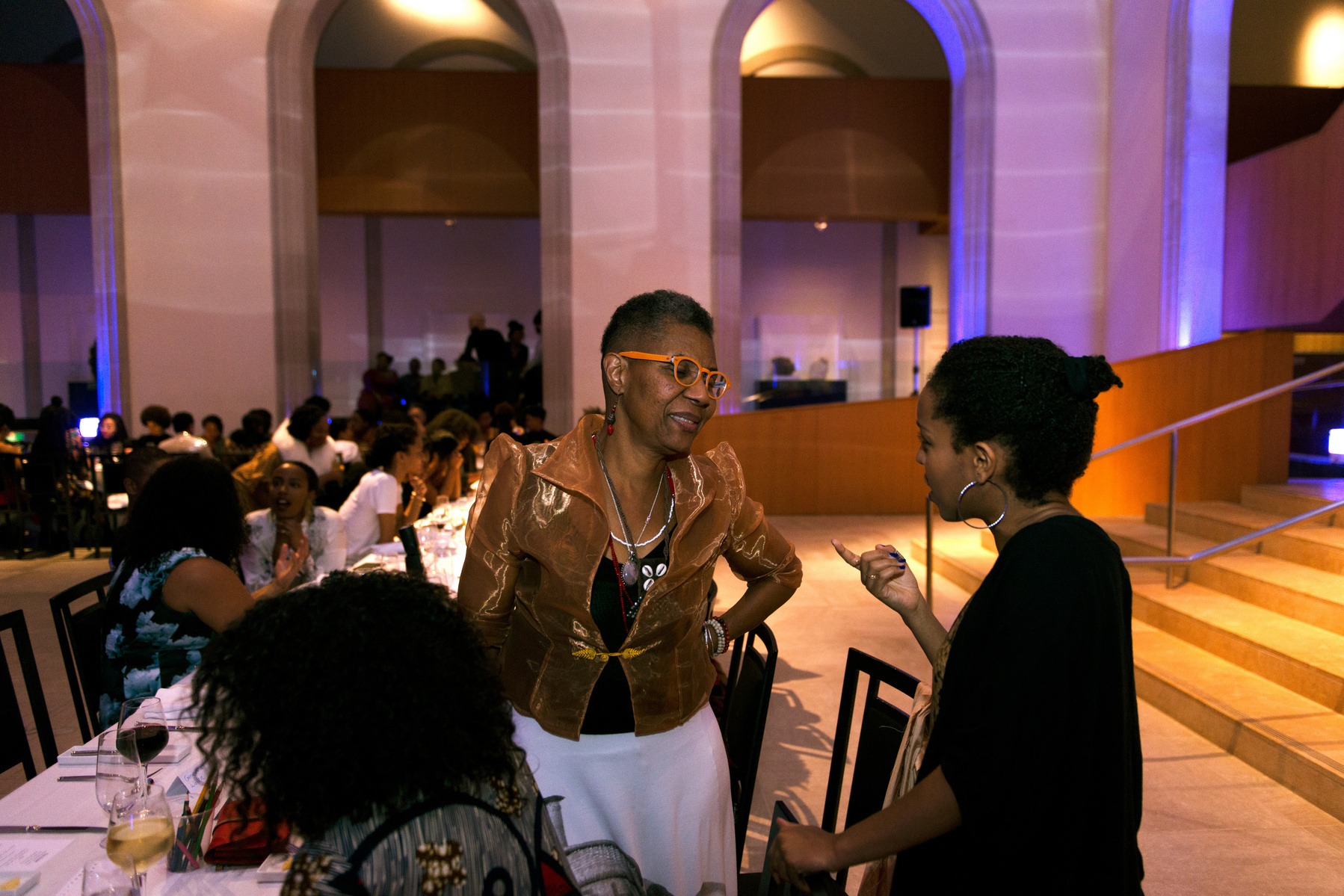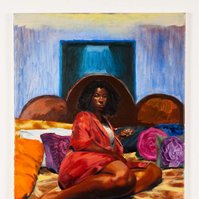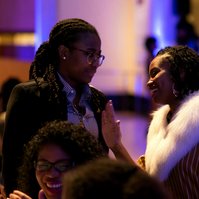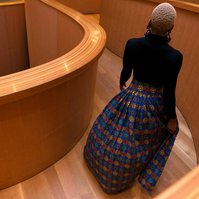 Q & A
1) What was your inspiration to begin the Black Wimmin Artist collective back in 2016? What was the rationale for creating it as a digital space?
I started Black Wimmin Artist as a resource-sharing network, to support the underbellies —the emotional, economic and social pieces-- of the art practices of Black women and gender non-conforming people. The intention was to contribute to building up the structures and ecosystems surrounding our work. In the early days, I would profile different Black wimmin artists, sharing their websites, their art and an article offering insights into their work to increase the visual literacy of our collective practices and further explore the types of questions proposed by these artists.
I had always felt as though a lot of the artists I grew up around and respected were not thought of as artists. Their work was not taken up as art work, they were not being seen by curators, documented or made visible anywhere. Who is an artist, what is art felt and continues to feel very limited. It was important for me to push back against that notion and create a space that encouraged each of us to claim ourselves as artists and learn from each other how we can survive doing that. It is a space for Black wimmin artists to see each other in a context where few other spaces do.
Collectively we are trying to build on the infrastructure that supports the work of Black wimmin art practices. The community now includes a wide range of arts workers: from working artists to critics, collectors, academics, community workers, and arts administrators. It exists as a digital space because it allows people to tap in and out of it as they feel.
2) This historic gathering will place over 100 Black wimmin, connected through the arts, at the center of one of Canada's largest art institutions. What do you hope will be the take away for the public? What role (if any) will the public play? What can they expect to see?
The Feast is a performative gathering: part intervention into the gallery space, part celebration and visualization of our collective labor. There are far more than 100 artists who could have attended, so part of what was considered in developing this work was to think about artists across age, discipline, region, ability etc. I hope the public sees this performance and asks why we have not been exposed to more work, ideas and perspectives by these artists. At the same time I hope it encourages people to consider what has been done and fought for by many individual artists, collectives and curators. The public is invited to witness the unfolding of this performance and are welcome to listen to the remarks.
3) What will the event entail? Will there be speakers in addition to the performative element of the dinner? Is the menu specific to anyone one food culture?
The Feast will seat 100 Black wimmin artists in Walker Court for a dinner where the majority of the evening will unfold. As participants enter they will gather together to stage a group photo directed by myself and photographer Ebti Nabag. We are intentionally documenting this moment with a group photo to mark this as a significant, historical gathering that would not have been possible without the tireless labour of each artist and the communities they are part of.
The itinerary for the evening, curated by the BWA advisory group (artists Kosisochukwu Nnebe, Najla Nubyanluv, Ojo Agi, Raven Lam, Sadora Asefaw, Setti Kidane and myself) will feature several speakers, a playlist of Black women artists selected by sound scholar Ola Mohammed, and a menu curated by Blackfoodie's founder Eden Hagos that includes dishes found in many African traditions. During The Feast, we will be recognizing and honoring the work of Diaspora African Women's Art Collective (DAWA) who 30 years ago, almost to the date, opened the first leg of Black Wimmin: When and Where We Enter - the first exhibition in Canada to ever be organized by and feature works of only Black Canadian women artists.
4) The event is in part a commemoration, honoring the 30thanniversary of the exhibition Black Wimmin: When and Where We Enter. What can you tell us about that exhibition? Will any of the original artists and/or curators of that show be present at the Feast?
It was important for us to ground the work we are doing in the work of artists and collectives that began before us. It was only through doing the research to find this footing that we learned of the 1989 exhibition Black Wimmin: When and Where We Enter and realized 2019 would be the 30th anniversary of this show. In connecting with the artists of DAWA, who organized BWWWWE we have begun to learn more about the decisions Black women artists made to convene their own spaces, the events they produced, the collectivity that was at the center of much of the work and the fight to be documented, archived and have their contributions remembered as part of Canadian art history. The honoring of Black Wimmin: When and Where We Enter is about continuing a tradition of seeing each other. Some of the artists from Black Wimmin: When and Where We Enter and members of DAWA will be in attendance at the event.
5) This is the first time the Black Wimmin Artistcollective will meet in-person since the group's inception. Now that you've jumped from virtual to physical reality, does the group have plans for future performative actions or in person meet-ups? What's next for this community?
Black Wimmin Artist is still in its early stages of teasing out what possibilities exist in and outside of the virtual space. While the group will continue to be virtual, we look forward to a range of events, performances and workshops that will support and encourage the visibility of Black wimmin and gender non-conforming artists and artworks across Canada.