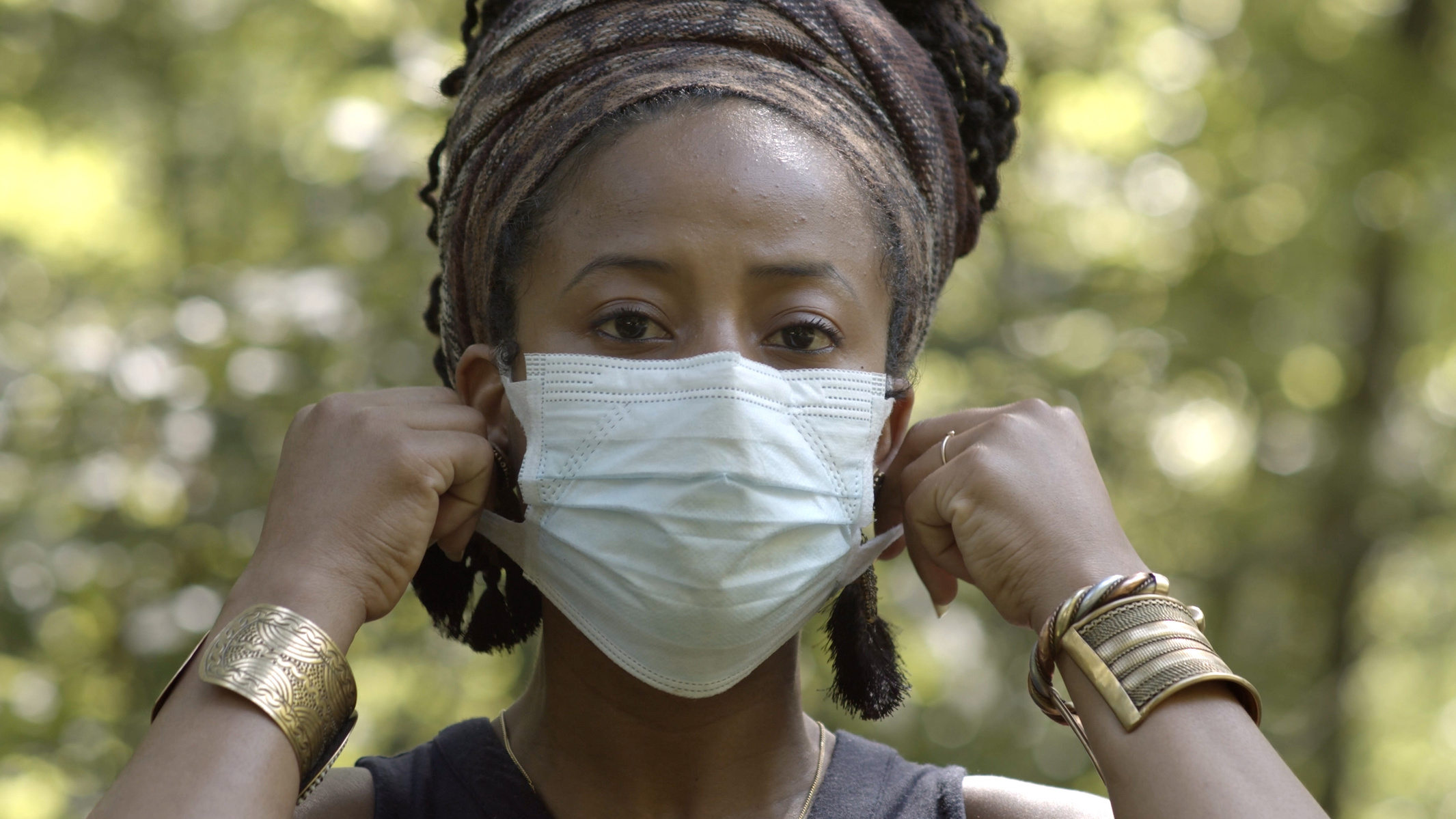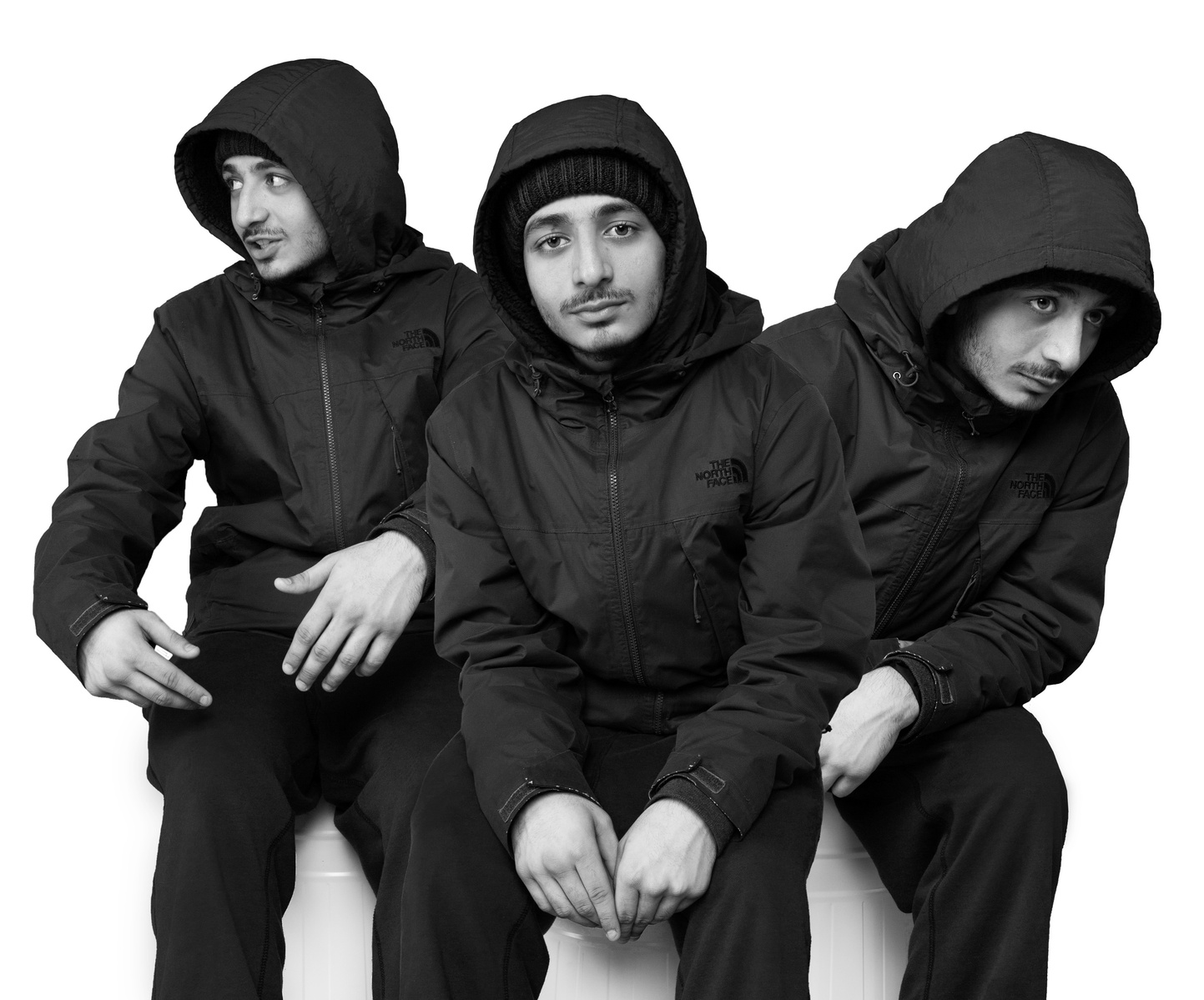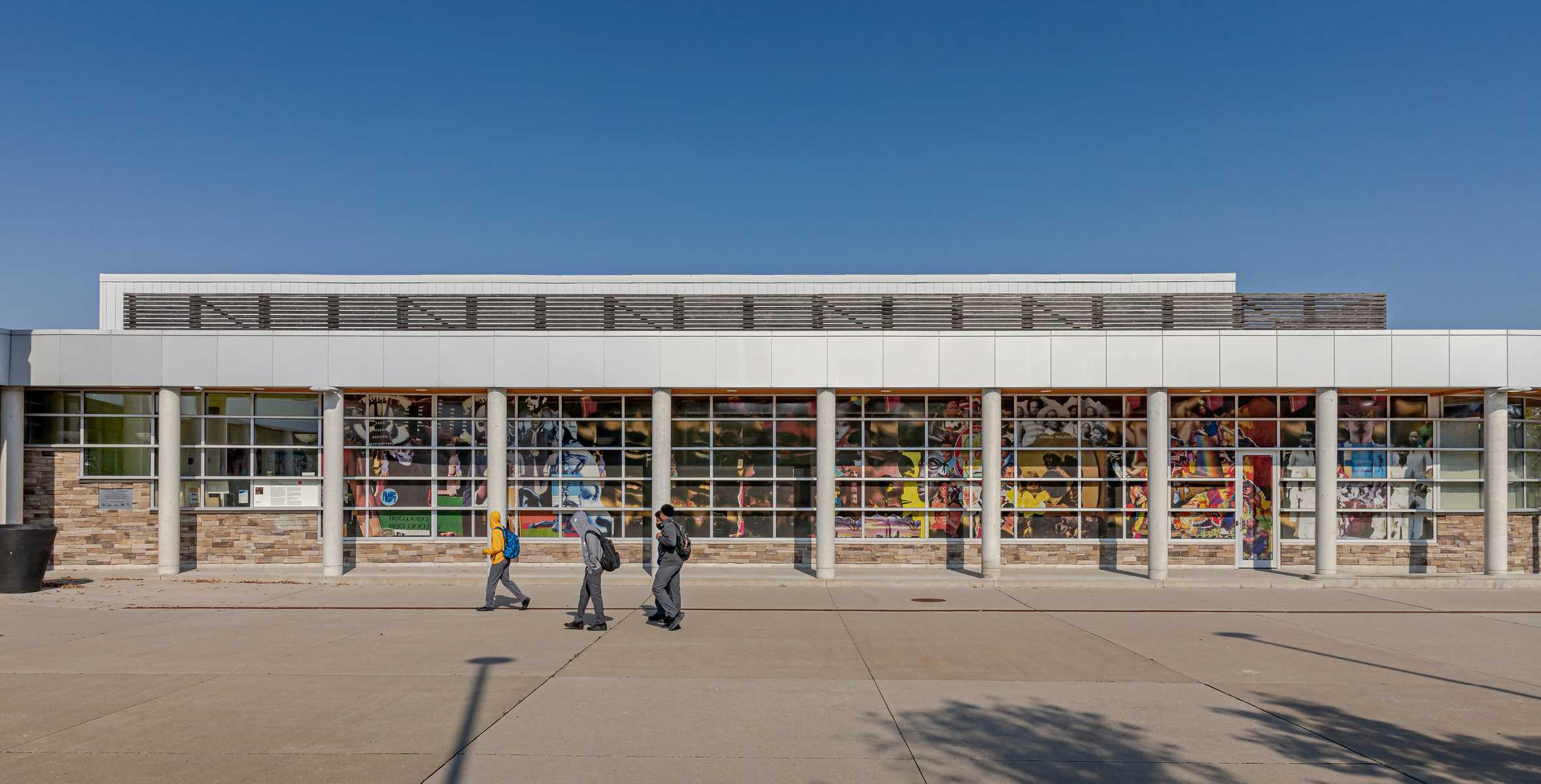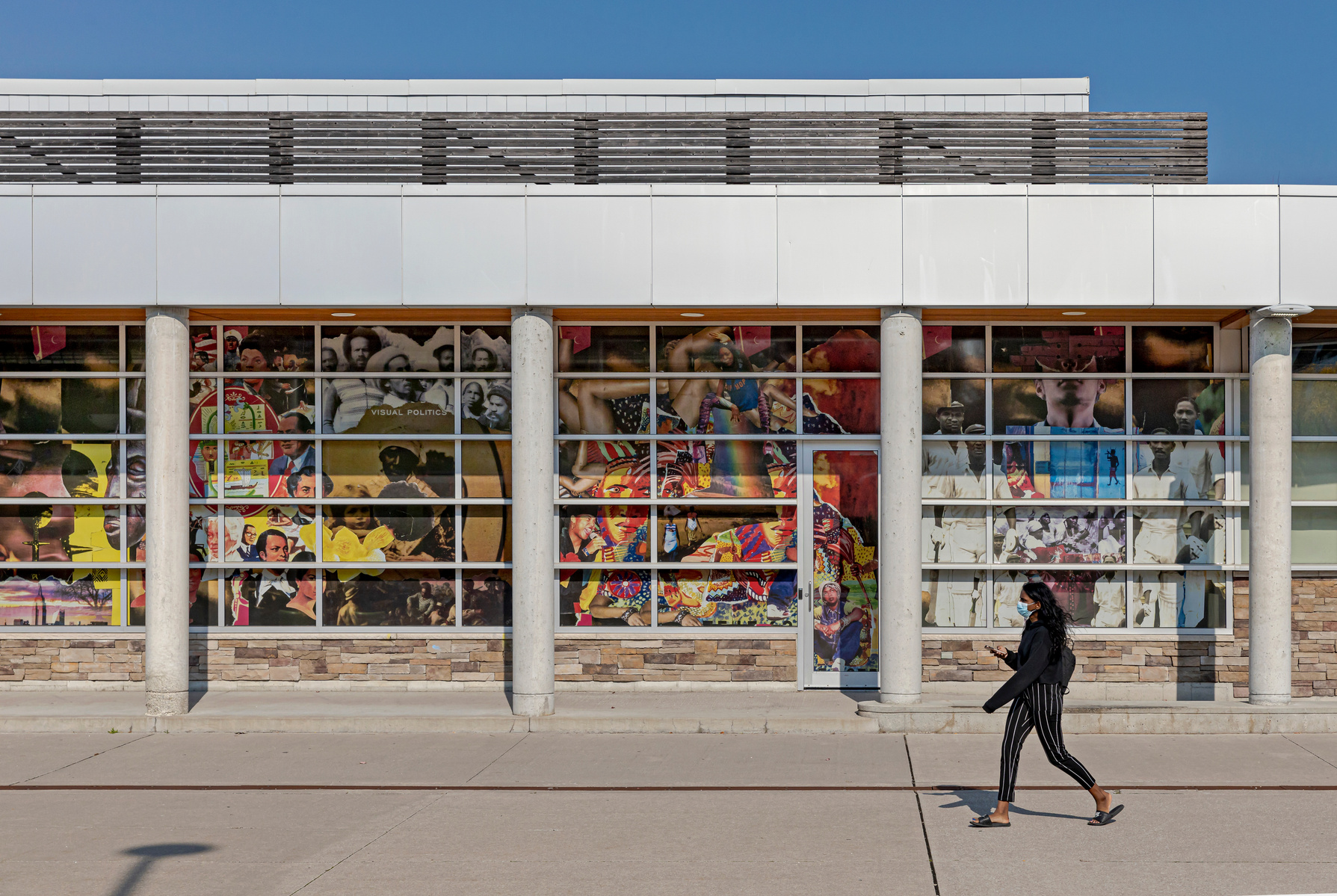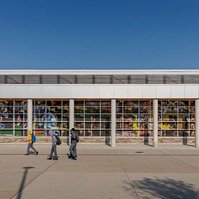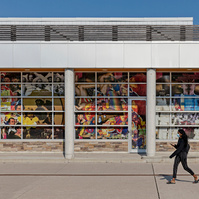 Aaron Jones
Ebti Nabag
Kelly Fyffe-Marshall
Three-Thirty
ON VIEW OCTOBER 3–DECEMBER 18, 2020
Lester B. Pearson Collegiate Institute, north façade, 150 Tapscott Rd, Scarborough
Malvern Public Library, south façade, 30 Sewells Rd, ScarboroughDoris
McCarthy Gallery1265 Military Trail,U of T Scarborough dorismccarthygallery.utoronto.ca
Scotia Bank CONTACT Photography Festival
iii.

The cartographer says
no—
What I do is science. I show
the earth as it is, without bias.
I never fall in love. I never get involved with the muddy affairs of land.
Too much passion unsteadies the hand. I aim to show the full
of a place in just a glance.
iv.
The rastaman thinks, draw me
a map of what you see
then I will draw a map of what you never see and guess me whose map will
be bigger than whose?
Guess me whose map will tell the larger truth?
—Kei Miller, The Cartographer tries to map a way to Zion
Situated in the Scarborough community of Malvern, Three-Thirty investigates the way people exercise power through the construction, manipulation, and occupation of space. This multi-site exhibition focuses on youth after-school culture as a site of possibility and meaning making in which young people assert how they mark, claim, and inhabit their community. It is an extension of how youth encode what they create as part of a culture through fashion, language, and the shared presence of their bodies. The act of acknowledging these forms of codification complicates the blanket notion that these spaces, and inevitably the young people inhabiting them, are without authority or agency. The project aims to explore how people can influence their environments when they are told they do not have the power to do so.
Using the public spaces of local high school Pearson Collegiate Institute, the Malvern Public Library, and inside the Doris McCarthy Gallery at the University of Toronto Scarborough, Three-Thirty performs a map-making exercise highlighting and connecting streets, paths home, and the spaces in between. Through a series of commissioned projects incorporating collage, portraiture, archival images, video, and performance, Aaron Jones (Pickering), Ebti Nabag (Toronto), and Kelly Fyffe-Marshall (London/Toronto/Jamaica) interrogate where, how, and with whom knowledge can be centred. They explore the role of systems, built form, voice, and presence in transforming space.
For his work on the façade of the Malvern Public Library and at the Doris McCarthy Gallery, Jones extends his collage and assemblage practice to create imagery sourced through the branch's Rita Cox Black and Caribbean Heritage book collection. This resource, housed at only three other Toronto Public Library branches, is recognized as one of the most significant and comprehensive collections of Black, Caribbean, and Canadian literature in Canada. Jones' work generates provocative and compelling juxtapositions between Malvern's archival materials and images found in the Cox collection that speak to issues of Blackness, history, and Canadiana.
Working closely with students of Pearson Collegiate Institute, Nabag's life-size portraits of high school students celebrate the gestures, body language, fashion, and friendships entangled in the high school experience. Built in the late 1970s, Pearson Collegiate was intentionally designed to use hallways, lighting, and classroom location to replicate the "complete neighbourhood" of the surrounding community. Mounted on one of the school's external walls, Nabag's photo-based mural integrates elements of the building's brickwork and interior design into the imagery, visually weaving together the students and their surroundings to imagine ways young people create their own spaces inside and outside of school. Nabag's work can also be found at the Doris McCarthy Gallery.
Similarly working with young people, Fyffe-Marshall's three-channel video, shown at the Doris McCarthy Gallery, uses a 360-degree camera to create a map of Malvern. The video integrates original poetry written and performed by youth as a call-and-response. Fyffe-Marshall's immersive installation speaks to the complex and multidimensional aspects of community, voice, and sense of place, centred on the perspectives of young people.
While Three-Thirty focuses on youth of a single place, the questions at its foundation extends broadly to ask how spaces, communities, and land are shared, written onto, and transformed by those who are often not seen as powerful.
Co-presented with Doris McCarthy Gallery
Supported by the Ontario Arts Council Culturally Diverse Curatorial Project Grant
Supported by Shon and Cindy Barnett
Curated by Anique Jordan
—
Miller, K. (2014). The cartographer tries to map a way to Zion. Carcanet.